About David
Sound guidance, motivation and dedication – these are the keys to unlocking your potential and are all at the heart of the Sculpt philosophy.
A former international swimmer, Sculpt's founder David Jones represented his country on numerous occasions having mastered the necessary training techniques and discipline to keep him at the top of his sport.
He now dedicates his passion and expertise to helping others achieve their health and fitness goals and dreams. David has a dynamic and inspiring approach to exercise. Along with cutting-edge nutritional advice and planning, he specialises in fat loss, muscle gain and body transformation training.
His gimmick-free, motivational sessions are always designed with his clients' specific aims and goals in mind. David has worked with Olympic medal winning athletes; he's helped middle aged businessmen regain the bodies of their 20s; he's trained supermodels to be in top shape for photo-shoots.
No matter what their needs or ambitions, David's clients always reach their goals.
Sculpt has personal trainers in Kensington and all over London
David primarily provides personal training in Kensington as well as the rest of South West London, he is also the head trainer at the Sculpt flagship gym in the Mandarin Oriental, Hyde Park. The Sculpt team train clients all over London, have a look at our other team profiles or get in touch to find out about working with us in your area.
Train with David
David only personally works with a small number of clients at any given time and often has a waiting list, if you'd like a highly experienced and results driven personal trainer in Kensington and south west London, get in touch using the form opposite to find out more.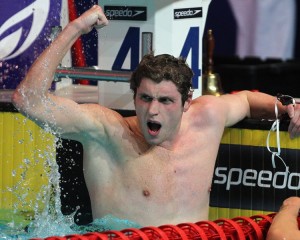 I trained with David for 10 years and know that if you're serious about your health, fitness and results that he will not let you down.
– David Davies – Double Olympic Medallist